This technology is optimized for specific vehicle impact applications and projects in relation to:
Bridge parapets
Road safety barriers or guardrail
End terminals / crash cushions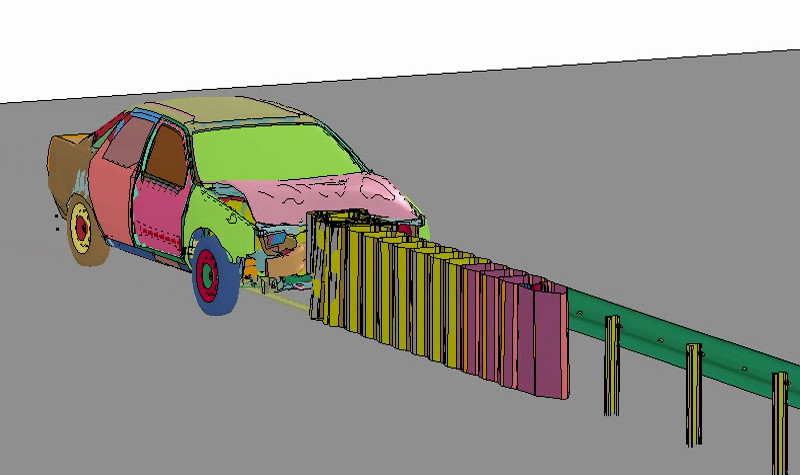 Computational mechanics services include FEM dynamic simulation to:
Verify the operation of road safety barriers as an alternative to full scale testing.
Estimate the indices of impact severity, (ASI, Thiv, PHD, HIC) under conditions other than those provided for by EN-1317.
Estimate the working width of a road safety barrier when impacted by vehicles other than those specified by EN-1317.
Demonstrate the behaviour of transitions between differing road barriers according to standard EN1317-3.
Verification of passive safety of support structures for road equipment.
Crash Tests
OBEX offers a service to identify, procure and co-ordinate impact tests to suit a wide range of road and rail infrastructure solutions for VRS.
Tests are performed at an accredited laboratory with the latest data recording and processing facilities produce crash test reports in accordance with International standards.